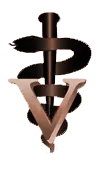 When you are looking for an equine and small ruminant veterinarian you should be able to count on dependable care and excellent service. We at Willow Creek Equine Veterinary Services in Reading PA have assembled an expert team of veterinary professionals to bring you the best possible healthcare for your animals. We provide farm services to Berks county as well as Southern Schuylkill county. We also have haul-in facilities for more complex procedures or routine visits. Call (610) 926-4838 to schedule an appointment and we will find a time that is convenient for you.
Once a year, you should have your horse or small ruminant looked at for a well visit. This will include a full physical exam, weight tape, nutritional and deworming consultation. We understand that your horse is often a member of the family and treat them like one of ours! Preventative care is key to a long, happy life for your horse or small ruminant.

Please provide any medical history you have of your animal to our staff before your visit so we can update their records in our computer system. It's best to keep a journal of your pet's health throughout his or her life, including behavioral shifts. If you have something like this, share it with our team. If not, let us know everything that you think will be important. Our doctors can still work with whatever information you have.

In some circumstances, our doctors will refer you to a specialist who has advanced expertise in areas such as internal medicine or surgery. Or in the event of a severe emergency, we may refer you to a special emergency center like New Bolton Center for more extensive care. Each doctor will discuss the best treatment course for your animal.